ABC-NLP is the most recent version of Neuro-Linguistic Programming (NLP) combined with the ABC-model found in Applied Behavioral Analysis (ABA). Due to the inclusion of ABA ABC-NLP has a scientific foundation. That is why ABC-NLP is being taught at two top #100 universities: the VU-university of Amsterdam and the Erasmus university of Rotterdam.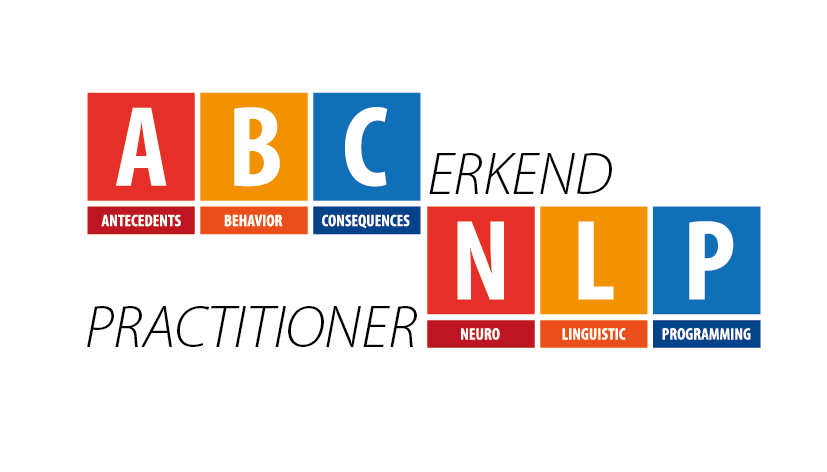 Even though ABC-NLP has a scientific foundation, its application is still very practical and easy to learn. Because ABC-NLP follows the strict NLP curriculum of the Society of NLP® all participants of the ABC-NLP Practitioner also get the Licensed NLP Practitioner™ certificate upon completion of the programme. This certification is signed by Richard Bandler, the originator of NLP in the seventies, as a sign that you learned NLP to the highest standards.
The programme consists of the following two modules:
The Neuro module. In this module you learn everything about how to use your brain for a change. Our brain produces two kinds of behavior: learned behavior and innate behavior. With the Neurogram® brain type model you learn how to map the innate behaviors that most people see as people's personalities. For all the learned behaviors you learn NLP techniques to stop negative learnings and replace them with positive learnings. That means you learn how to stop negative feelings and replace them with positive ones. You learn how to neutralize past negative episodes and take away worries about the future. You learn how to stop negative inner self talk and replace it with constructive thinking. You learn how to stop bad decision making and replace it with good decision making. You learn how to change a negative self image and lack of self appreciation into a positive self image and self love. You learn how to create a thirty year plan for your unconsciousness to program your future for success. Most importantly, you learn how to apply this to yourself and how to use these techniques to help others overcome their problems. Because applying them to yourself and helping others overcome their problems are two sides of the same coin. In order to help others you first need to be able to apply these techniques on yourself. Yet helping others is the best way to train your own brain to learn these NLP techniques. It is as if your unconscious mind hears you explain everything to someone else, yet apply it to yourself.
The Linguistic module. In this module you learn the two models for communication. With one model you learn how to communicate in a way that is very precise and clarifying. With this model you can express yourself better and at the same time understand better what other people try to communicate. With the second model you learn how to communicate to influence people. You learn how to use this way of communication to protect yourself against negative suggestions other people make. Often these are well meant but badly formulated, creating in turn a negative suggestion. Because this kind of influence happens unconsciously, you need to train your unconscious mind to disregard negative suggestions. At the same time you learn how to use positive suggestions yourself so you increase your personal effectiveness and steer people towards solutions and the right direction for their life.
Everything you learn during the ABC-NLP Practitioner can be used by yourself for yourself. But also to improve the lives of your loved ones, like your partner and/or children if you have those. At the same time, everything you learn can also be used to help others in whatever capacity you do so, whether this is as a manager, mentor or a coach.
Your trainer Joost van der Leij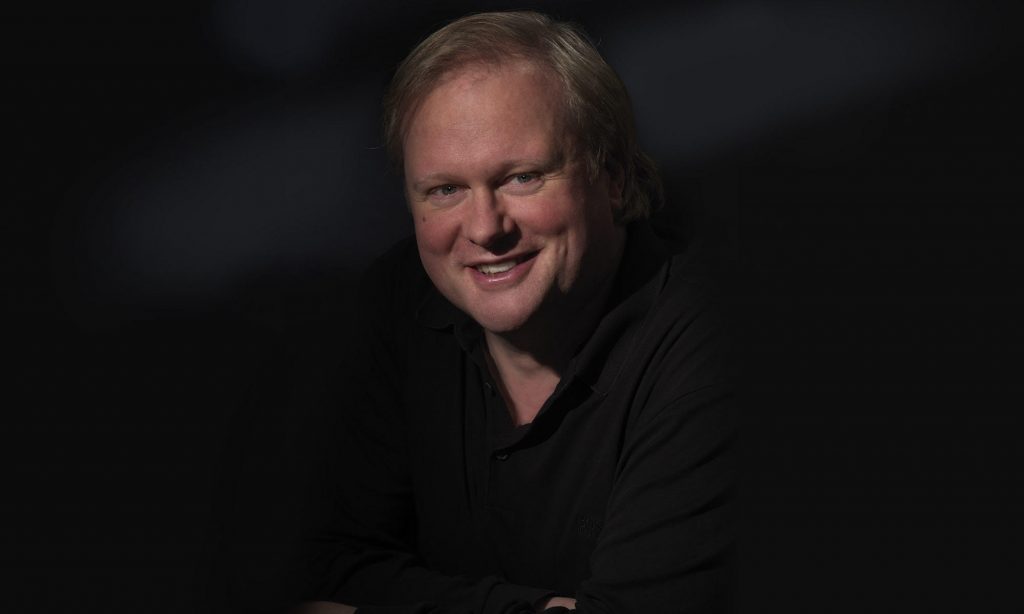 Joost van der Leij is the only NLP trainer who is both a Licensed NLP Master Trainer™ and a VU-university certified OBM trainer/coach. He has written more than twenty books on the topic of NLP, the Neurogram® brain type model and the ABC-model. He is one of the very few trainers worldwide who is actually able to reach your unconscious mind and directly train your unconsciousness in the use of communication and techniques. Normally you would have to travel to Amsterdam to enjoy Joost his training programmes but this fall Amsterdam comes to Bangalore.
The data of the first module are: November 3rd to 6th 2022.
The data for the second module are: December 2nd to 4th 2022.
Training times are from 9am till 6pm.
The venue is in Central Bangalore.
The training fee is $1200
Because Joost van der Leij teaches you how to use NLP and the ABC-model to influence others in a way that is much more influential than one would learn from a regular NLP training course. For that reason we organize a 15-30 minute free consultation call or Zoom meeting with Joost van der Leij himself, so the two of you can determine what you want to achieve with ABC-NLP and whether this result can be achieved by participating in in the ABC-NLP Practitioner programme.This free consulatory call also give you a great opportunity to ask all your questions you may have.
So the first step to take onto empowering yourself even more, whether personally or as a mentor or coach is this free consultation. To get your free consultation call, please fill in the form below: